As soon as we found out we were going to move into a house four years ago, I fell in love with a fawn puppy over the internet. How could you resist this face?!
I will never forget driving to the airport to pick him up. I was smitten. It was love at first sight and he has had my heart since that day.
Driving home from the airport in my front seat. Such a love bug.
Can you tell he is spoiled? I tucked him in like this every night those first few weeks :)
And he spent every day with us while we remodeled our house. He was the BEST puppy!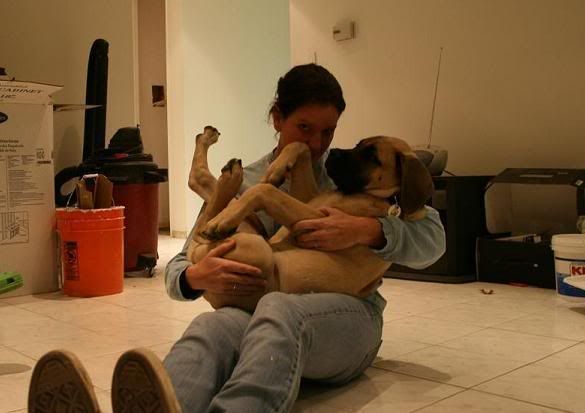 He is all grown up now and loves to swim at the beach...
...And play in the snowy mountains
We love him very much.
"My goal in life is to be as good of a person my dog already thinks I am." Author Unknown
xoxo,
Mrs. B