How far along:
24w or 6 months!
Total weight gain/loss:
+15 pounds.
How big is Baby: Baby is about the size of an ear of corn, and is approximately a foot long.
Maternity Clothes: Definitely. It's warming up here, so I need to go shopping for some summer clothes.
Sleep:
Sleep is okay. I usually turn over 3 - 4 times a night, and he wakes me up at 4am still.
Movement:
All the time! This little boy is active! Nick and one friend have felt him. Yesterday I watched my belly move from his movement. It was really cool.
Food cravings:
Cheese. Chicken strips. Fruit. Sweets.
Food aversions: Nada. I love everything right now.
Symptoms:
LOTS of movement.
Stretching and growing belly. Vivid dreams. Peeing all.the.time. All around excitement and joy.
Best moment this week:
Nick feeling baby boy moving, by far. Over the weekend he felt him again and it was a big movement. Nick couldn't believe that was him. He thought I was flexing my stomach muscles LOL. Making it to V-Day!!
What I am looking forward to: The house being 100% complete. We've had lots of projects going on the past few weeks. I am so excited to see it all done.
A little sneak peek at the nursery progress :)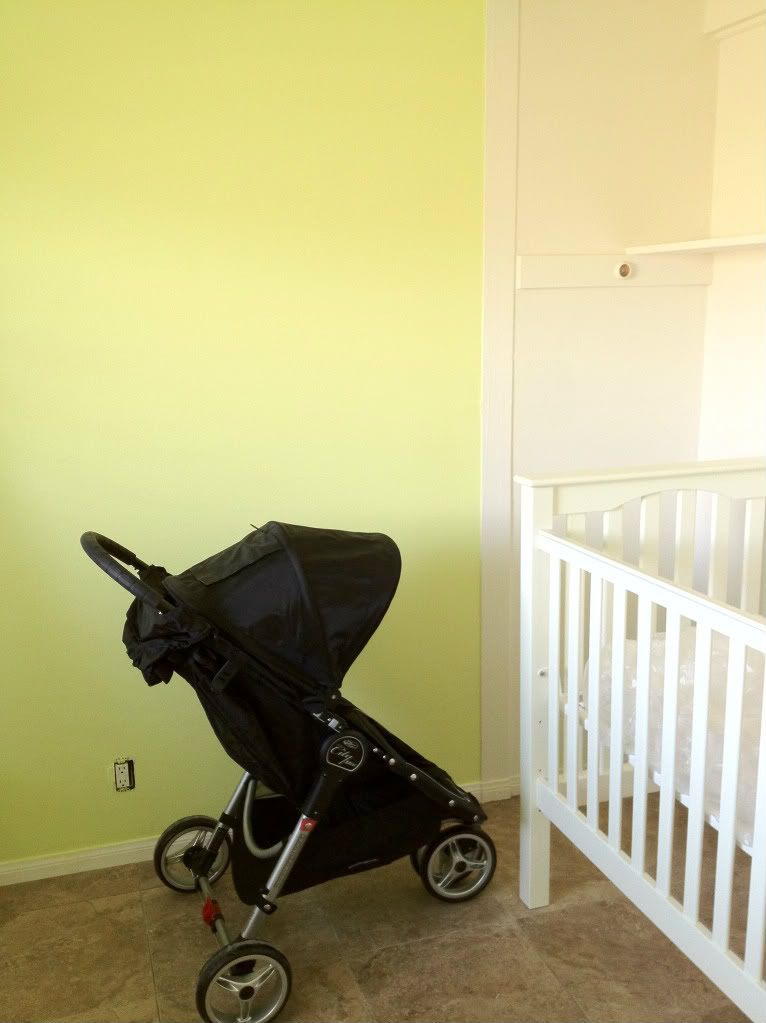 The color is a bright yellow-green, but my photo makes it look very yellow. It's Benjamin Moore's Fresh Cut Grass. We love it!